Tell the World About STOP THE BLEED®
Every important cause needs Ambassadors – special individuals willing to shout from the rooftops so that more people will learn about the cause and what they can do.
Anyone can be a STOP THE BLEED® Ambassador. Download the Ambassador Toolkit on this page and get going with social media, emails, press releases and petitions.
Follow us on Facebook, Twitter, Instagram to keep up to date with the campaign.
If you are interested in applying to become a STOP THE BLEED® Ambassador, please fill out the form below. We're looking for especially dedicated and passionate people who are willing to spend extra time and effort to help create awareness.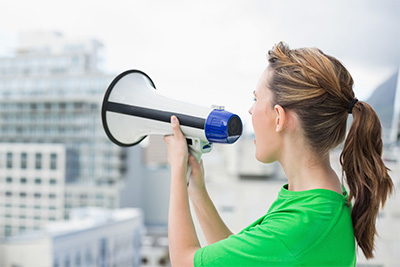 Ambassador Toolkit
Spread the word faster by starting with our Toolkit. It contains background information on STOP THE BLEED® and has the following content for you to use right away in your community.
The Facts about STOP THE BLEED®
Key Talking Points
Social Media Messages
Sample emails
Sample press releases